Back in Japan again~ sad or happy i duuno hahaha!!
Actually been here for 2 months already but was just sooooo lazy to make this journal OTL
But here it is~ just a bunch a pics for your viewing pleasure~
Went to Namja town again in Ikebukuro for the Natsume Yuujincho and Hakuouki Event :3
Nyanko sensei gyoza!!! Made of real cat.......jk!!!
Nyanko-sensei Ice Cream~ Yummeh and cute~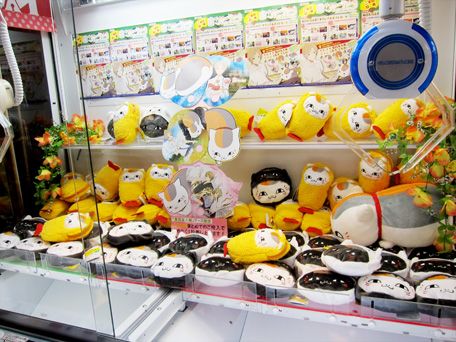 UFO Catcher! I'm never gonna play any of these again!!! TAT
Just a cute pic hehe! its a nyanko-sensei bottle cap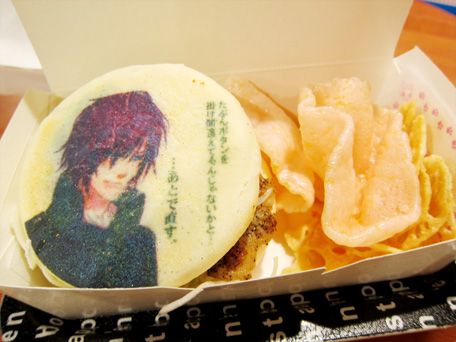 Saito Chicken Muffin Burger thing~
There was an Okita Parfait, Hijikata Ice cream and Heisuke Sanada Shinpachi Tart BUT i didnt have enough money to buy all of them....so Saito only coz i love the boy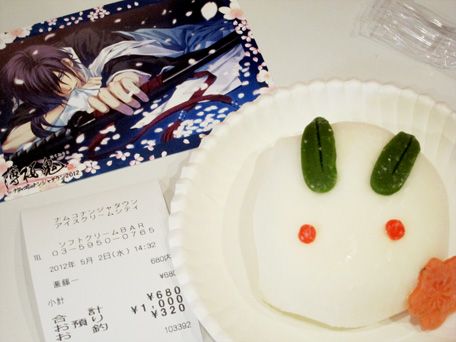 and here's the Saito dessert! *drool drool*
This was the best out of all!!! It's soooooooooooo DELICIOUS!!! it's milk flavored soft serve wrapped in mochi!! damn good!! + its cute too... and in my imagination it was made by Saito lol~
And there's "lifesize" cardboard pic things hahahah! too many people taking a pic of it tho to actually have time to molest the board....ahe....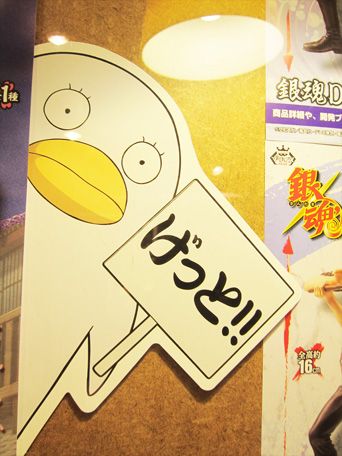 And there was an elizabeth there too~ took a pic coz it was cute

Phantomhive Milk? hehehehe ~ tastes like fresh shota...........oh yeah~! *arrested*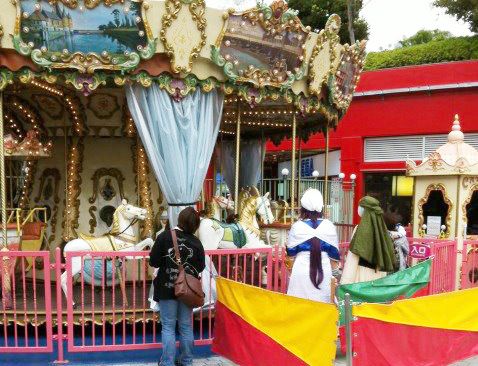 And lastly went to a cosplay event, but i didnt participate coz i cant speak japanese that well....
BUT I SAW THIS~!!! LAAAAV~!!! Jafar and Sinbad wants to ride the Carousel? awwww lol lol lol!!! XD
Anyways thats it for now~ try to go to more events and share some interesting stuff here~
P.S. Watch Kuroko no Basuke if ur not yet watching it!!!! IT IS PURE SHONEN LOVE!!!